Interesting websites about the current crisis in psychiatry.

Mad in America, award winning science journalist Robert Whitaker's website about why psychiatry hasn't delivedered what it promised
Psychiatrist David Healy's website, about the risks of taking prescription drugs
Psychiatrist Peter Breggin's website, about why and how to avoid psychiatric drugs
Council for Evidence-based Psychiatry communicates  evidence of the harmful effects of psychiatric drugs
The International Institute for Psychiatric Drug Withdrawal (IIPDW) was created to respond to a glaring need in mental health: to develop ways for helping people withdraw from psychiatric drugs.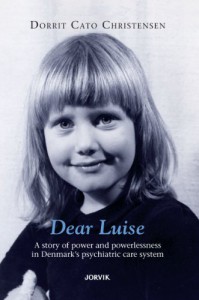 Buy and read this book, which is about a woman killed with antipsychotic drugs that she begged to avoid. According to psychiatrist David Healy, it is "one of most extraordinary books about healthcare ever written … Dear Luise is about the dark side of medicine – the side that offers doctors the opportunities to kill without detection." – See more at Healy's website.