The International Institute for Psychiatric Drug Withdrawal (www.iipdw.com)
---

The institute, located in Göteborg, was registered as a charity on 1 Sept 2017.
The International Institute for Psychiatric Drug Withdrawal (IIPDW) was created to respond to a glaring need in mental health: to develop ways for helping people withdraw from psychiatric drugs.
Mental health has failed to provide support to people who want to reduce or withdraw from their psychiatric drugs. Often, people are simply told it is a bad idea, and thus are left to try to reduce or withdraw without the support they need.
Indeed, although psychiatric drugs have been prescribed for over 100 years, there is little research that has been conducted on how to withdraw from these drugs. Most of the withdrawal studies that have been conducted have involved abrupt drug withdrawal, and even in studies where the drugs were more gradually withdrawn, there was no effort to identify the needed supports.
The mission of our institute is to bring together practice-based knowledge and research data to fill in this gap. Our goal is to gather such knowledge and disseminate it to patients, family members, professional helpers, professional organizations, and throughout society.
A moral governance crisis: the growing lack of democratic collaboration and scientific pluralism in Cochrane
---
Help for psychiatric drug withdrawal/ Hjælp til udtrapning af psykofarmaka
---

Here you can find advice and guidance about how to withdraw from psychiatric drugs and a list of therapists who may help you.
Her kan du finde råd og vejledning om, hvordan man trapper ud af psykofarmaka og en liste over behandlere, der gerne vil hjælpe dig.
Research seminar about depression
pills

---
Bethesda, Rømersgade 17, København (Israels Plads)
Thursday, 14 June from 1 to 4.30 p.m.
Documentary Films

---

Diagnosing Psychiatry
The documentary, "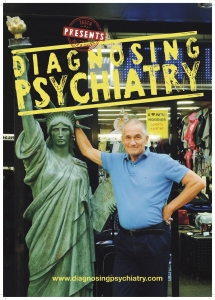 Diagnosing Psychiatry," sheds light on the scientific career and efforts of Professor Peter C. Gøtzsche in changing the field of psychiatry. It portrays the uphill battle Peter experiences when he, supported by the patients, advocates for a more humane psychiatric practice, with very little use of psychiatric drugs, no forced treatment, and a main focus on psychotherapy.
The film is produced and directed by Anahi Testa Pedersen, an independent filmmaker, who has been working on the project for over four years. It focuses not only on Peter's work but also on Pedersen's own reflections and experiences as a mental health patient.
The Happy Pill
Silje Marie Strandberg was seriously mentally ill. She had a heavy schizoaffective and dissociative disorder diagnose. She heard voices, hallucinated, cut herself, had an eating disorder and repeatedly tried to kill herself. She was so sick that no one thought she could ever recover. But after 10 years in mental wards, 10 years of compulsion, isolation, electrolysis and heavy medication, she finally recovered and is now completely healthy.
The difference wa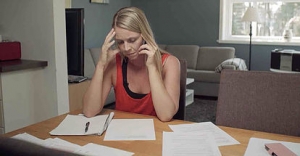 s her psychiatric nurse, Lone. Lone went further in terms of proximity and self-interest. It's almost like a miracle. This story is unique. A story of hope. But it's also the story of a young girl with little self-confidence that lost 10 years of her life. Where did it go wrong? Did she have to go through 10 years of torture in mental wards? These are the answers Silje Marie is looking for in this documentary.