Cochrane in moral downfall
Show trial against co-founder of the Cochrane Collaboration Peter C. Gøtzsche leading to his expulsion from Cochrane.
---
We are currently uploading the most important documents. All documents below are from 2018, unless otherwise specified.
Most important document: the Cochrane Spokesperson Policy.
Most important characters in the show trial:
Peter C. Gøtzsche, Director of the Nordic Cochrane Centre (1993), co-founder of the Cochrane Collaboration (1993), and elected Cochrane Governing Board member (January 2017). Expelled from the Board and as a member of Cochrane on 13 September 2018 in a show trial, after Cochrane's hired Counsel had found no evidence of wrong-doing. Gøtzsche was defamed by Burton at the Annual General Meeting on 17 September 2018.
Mark Wilson, Cochrane's CEO (2012), journalist by education, with the Soviet Union and the Balkans as special interests.
Martin Burton, co-chair of the Cochrane Governing Board (September 2017) and Director of the UK Cochrane Centre.
Before we begin, a bit of humour about the whole ordeal: Gøtzsche is not there so whom can I trust.
Timeline

15 March. Wilson opines that Gøtzsche broke the Cochrane Spokesperson Policy in relation to a letter he wrote to a US funder asking for missing numbers of deaths and causes of death in a study of patients with schizophrenia. Wilson also refers to a tweet related to a seminar Gøtzsche held about withdrawal of psychiatric drugs for psychiatrists.
11 April. Wilson writes to Gøtzsche about the complaint and the tweet, and a second complaint related to a Dutch homicide trial where Gøtzsche was an expert witness. Wilson opines that Gøtzsche broke the Cochrane Spokesperson Policy in relation to both complaints; gives a two-day deadline; and threatens to close the Nordic Cochrane Centre.
18 September 2015. Extract from "Statement by Cochrane" on the Cochrane website: "In his article 'Prescription pills are Britain's third biggest killer' (MailOnline, 15 September 2015) Professor Peter Gøtzsche writes that: 'As an investigator for the independent Cochrane Collaboration – an international body that assesses medical research – my role is to look forensically at the evidence for treatments' and goes on to make a series of statements about the effects of psychiatric drugs and their use by doctors in the UK. These comments could be misconstrued as indicating that Professor Gøtzsche is conducting this work on behalf of Cochrane. Cochrane wishes to state unequivocally that the views Professor Gøtzsche has expressed on the benefits and harms of psychiatric drugs are not those of the organization."
19 March. The second complaint, related to to a Dutch homicide trial where Gøtzsche was an expert witness.
26 April. Gøtzsche's reply to Board co-chairs' proposal from 20 April about engaging an appropriately qualified, independent individual, from outside the Charity, to undertake a review and to prepare a confidential report for the Board. Gøtzsche rejects this plan because the plan is not impartial and asks the Board to adhere to the established procedure for disagreement between the CEO and a centre director, instead of inventing a new one.
23 July. Letter from Cochrane's Lawyer, with minutes from Board teleconference about getting a legal review of the issues, but this time without the names of those who voted yes or no to instituting the review.
12 September. Co-chair of the Governing Board, Martin Burton, wrote to the Board:
"You will shortly be receiving (or will have received) a copy of Counsel's report. Marguerite [Koster, the other co-chair] and I want to emphasise the fact (stated therein) that this is confidential to the Board and Mark [Wilson].  We are seeking advice from our lawyers as to whether or not the confidentiality extends to (a) the fact that the review was undertaken, and (b) the existence of the Report, or not."
My comment: Cochrane prides itself for being an open, transparent and accountable charity. Secret processes should not occur in Cochrane, and the fact that Burton raises this issue, shows how deep the Cochrane leadership has sunk in a moral sense.
Extracts:
I regret to inform you that I have been expelled from membership in the Cochrane Collaboration by the favourable vote of 6 of the 13 members of the Governing Board. No clear reasoned justification has been given for my expulsion.
Transparency, open debate, criticism and expanded participation are tools that guarantee the reduction of uncertainty of reviews and improve the public perception of the democratic scientific process. These are conditions and tools that cannot be eliminated, as has happened recently, without placing into serious doubt the rigorous scientific undertaking of Cochrane and eroding public confidence in Cochrane´s work. My expulsion should be seen in this context.
There has also been a serious democratic deficit. The role of the Governing Board has been radically diminished under the intense guidance of the current central executive team and the Board has increasingly become a testimonial body that rubber-stamps highly finalized proposals with practically no ongoing in-put and exchange of views to formulate new policies. On dozens of issues the Board can only vote yes or no with very little opportunity to amend or modify the executive team´s proposals.
This growing top-down authoritarian culture and an increasingly commercial business model that have been manifested within the Cochrane leadership over the past few years threaten the scientific, moral and social objectives of the organization. Many Cochrane centres have sustained negative pressure and a lack of productive dialogue with the CEO of the central office. Upon alerting the Cochrane leadership of these worrisome tendencies that negatively affect the operability and social perception of our scientific work, the Nordic Cochrane Centre has received a number of threats to its existence and financing. Many of the directors or other key staff of the oldest Cochrane centres in the world have conveyed their dissatisfaction with the senior central staff's interactions with them. While the declared aims of interactions with the central office is to improve the quality of our work, the heavy-handed approach of some of the central staff has sometimes created a negative environment for new scientific initiatives, open collaboration and academic freedom. There has also been criticism in Cochrane concerning the over-promotion of favourable reviews and conflicts of interest and the biased nature of some scientific expert commentary used by the knowledge translation department of Cochrane.
There has also been great resistance and stalling on the part of the central executive team to improving Cochrane´s conflict of interest policy. A year ago, I proposed that there should be no authors of Cochrane reviews to have financial conflicts of interests with companies related to the products considered in the reviews. This proposal was supported by other members of the Board, but the proposal has not progressed at all.
Often it is forgotten that we are a scientific, grass-roots organisation whose survival depends entirely on unpaid contributions from tens of thousands of volunteers and substantial governmental support throughout the world.
Our work informs government legislation globally, it influences medical guidelines and drug approval agencies. Therefore, the integrity of the Cochrane Collaboration is paramount. We pride ourselves on being global providers of "trusted evidence" on a foundation of values such as openness, transparency and collaboration.
However, in recent years Cochrane has significantly shifted more to a business – a profit-driven approach. Even though it is a not-for-profit charity, our "brand" and "product" strategies are taking priority over getting out independent, ethical and socially responsible scientific results. Despite our clear policies to the contrary, my centre, and others, have been confronted with attempts at scientific censorship, rather than the promotion of pluralistic, open scientific debate about the merits of concrete Cochrane reviews of the benefits and harms of health care interventions.
Because of this moral governance crisis of the Cochrane Collaboration, I decided to run for a seat on the Governing Board and was elected in early 2017, with the most votes of all 11 candidates. It was considered an achievement, especially since I was the only one who had questioned aspects of our leadership. Regrettably today, I have been expelled because of my "behaviour", while the hidden agenda of my expulsion is a clear strategy for a Cochrane that moves it further and further away from its original objectives and principles. This is not a personal question. It is a highly political, scientific and moral issue about the future of Cochrane. As most people know, much of my work is not very favourable to the financial interests of the pharmaceutical industry. Because of this Cochrane has faced pressure, criticism and complaints. My expulsion is one of the results of these campaigns.
What is at stake is the ability of producing credible and trustworthy medical evidence that our society values and needs.
Extracts from rapid responses to Hawkes' article:
JK Anand: the credibility of Cochrane Collaboration is in tatters AND Prof Goetzsche will not be treated with the respect he has earned already, IF he rejoins the "team". The whole team should be wound up. A new one should be created, without those who were party to Prof Goetzsche's departure.
Thank you, BMJ Group, for not taking criticism lying down. And, thank you, Prof Goetzsche and your five colleagues, for showing that intellectual honesty is still alive.
Michael Baum: Cochrane – A sinking ship … I have always admired the work of the Cochrane collaboration and have very high regard for Peter Gotzsche, whom I know very well. Yes, he can be very abrasive in his manner and, yes, he can be provocative, but these are the qualities required by someone with intact scientific integrity who has sufficient courage of speaking truth to power against the received wisdom of an ideocracy. The behaviour of the Cochrane bureaucracy suggests a hidden agenda for firing Professor Gotzsche on the pretext that he was bringing the organisation into "disrepute".
The opposite is the truth; I believe that Peter is a luminary of the Cochrane collaboration and adds to the credibility of the organisation. I have spent most of my mature years in promoting and leading multi-centre and multi-National randomised trials (RCTs) concerning breast cancer. We are proud that our publications and data bases are included into Cochrane reports that provide the overviews necessary for the practice of EBM. There are many like me with interests that include other cancers, cardiovascular disease, HIV/AIDS, etc. who feel the same. Without RCTs of clinical interventions there would be no Cochrane and without Professor Gotzsche we might be minded to cease collaboration with Cochrane. I would therefore like to suggest that if Peter and the other board members who resigned in protest, are not re-instated we will withdraw our support and challenge their right to make use of our data sets that have been collected for decades as a result of financially unrewarded efforts by clinical scientists all over the world.
Jeanne Lenzer: This is deeply, deeply disturbing. The scientific process advances through vigorous examination of conflicting evidence and claims. To silence one side undermines this process. Whether you believe silenced or expelled voices to be right or wrong, it is not science.
Cochrane's action in expelling Peter Gotzsche is an ugly stain on Cochrane that will remain for many years to come. It reduces my trust, and I suspect that of many others, in the analyses it issues.
Worse yet, this attack on Gotzsche is but one of a number of attacks that are percolating right now against a range of doctors and journalists who have dared to raise "inconvenient criticisms" of widespread overtesting and overtreatment. More will come on this.
Shame on Cochrane.
15 September. Letter from the four Board members who resigned in protest over Gøtzsche's expulsion.
Dear Cochrane Colleagues,
This week, the Cochrane Governing Board decided with a vote of 6 in favour, 5 opposed, and one abstention, to expel Peter Gotzsche from his membership in Cochrane because he has been "causing disrepute" to Cochrane.
Four of us who opposed this decision have resigned from the Board as a result. We consider the Boards use of its authority to expel Peter from Cochrane to be disproportionate. The general public, consumers, students, and researchers involved in Cochrane value the plurality of opinions, views, and perspectives Cochrane has worked hard to give voice to since its foundation. We believe that the expulsion of inconvenient members from the Collaboration goes against Cochrane ethos and neither reflects its founding spirit nor promotes the Collaborations best interests. We are concerned that these actions might cause great damage to the reputation of the Collaboration.
Governing Board members are expected to publicly uphold and defend all decisions taken. We could not adhere to this obligation in this case in good conscience. We also believe that those of you, who placed your trust in us to represent you on the Board, would not wish us to do so. For this reason, we have unfortunately felt the need to resign from the Cochrane Governing Board and have done so the day after the decision was taken.
It is our hope and deepest desire that this event will encourage all Cochrane members and the wider community to reflect upon where we currently find ourselves and give serious consideration to what we want for the future of Cochrane and its principles, objectives, and ethos.
Gerald Gartlehner, David Hammerstein, Joerg Meerpohl, Nancy Santesso
Extracts:
A scandal has erupted within the Cochrane Collaboration, the world's most prestigious scientific organisation devoted to independent reviews of health care interventions. One of its highest profile board members has been sacked, resulting in four other board members staging a mass exodus. They are protesting, what they describe as, the organisation's shift towards a commercial business model approach, away from its true roots of independent, scientific analysis and open public debate. There are concerns that Cochrane has become preoccupied with "brand promotion" and "commercial interests", placing less importance on transparency and delivering "trusted evidence".
The Board of Trustees agreed to engage the services of an external law firm to independently assess the dispute between Gøtzsche and Wilson. In July 2018, Gøtzsche was presented with 400 pages of documents, containing allegations that he had breached Cochrane policies and damaged its reputation. Gøtzsche retaliated by submitting a 66-page dossier outlining, in painstaking detail, allegations that Wilson's leadership team was 'destroying' Cochrane by treating it like it was a "brand or product", accusing Wilson of "serious abuse and mismanagement of Cochrane", "tampering with meeting minutes" and "management by fear". The lawyers poured over the mountain of documents and were expected to deliver a verdict in time for the 13 Sept Governing Board meeting. Twelve hours before the meeting started, the Counsel's report was delivered to the Board with a caveat that inadequate time was granted for a thorough review of all the issues. Nonetheless, the report found that none of the serious allegations against the Cochrane executive could be substantiated, nor did it find that Gøtzsche had breached the Spokesperson Policy or had acted inappropriately in his role as Trustee.
The Board Meeting.
Co-chair, Marguerite Koster, allowed Gøtzsche 'five minutes' to state his case. Witnesses in the room say Gøtzsche was constantly interrupted before being asked to leave the room while the other Board members discussed the situation. Gøtzsche was given no further opportunity that day to defend himself. After more than 6 hours of deliberation, the remaining 12 Board members voted on whether Gøtzsche could remain as their 13th Governing Board member and continue to practice under the Cochrane license. Five voted to remain, six voted to remove and one abstained. In the end, a 'minority' vote [6 out of 13] saw Gøtzsche vacated from his position and lose his Cochrane membership.
After 25 years of service to Cochrane and author of 17 Cochrane reviews, Gøtzsche would officially learn of his fate by an email. "No clear reasoned justification has been given for my expulsion aside from accusing me of causing 'disrepute' for the organization", claims Gøtzsche. "This is the first time in 25 years that a member has been excluded from membership of Cochrane". Several board members were shocked over the treatment of Gøtzsche. "The legal assessment essentially exonerated Peter of breaching the Spokesperson Policy so his enemies spent the day inventing new excuses to get rid of him", said one member.
"To expel Peter is totally disproportionate," said another of Gøtzsche's supporters. "It was like looking for any behavioural pretext to fire him." The following day, 14 Sept 2018, four members resigned from the Governing Board in solidarity for Gøtzsche and because they felt something drastic had to happen in order to save the organisation."
"The contention that Cochrane has been publishing reviews that are mainly beneficial to the sponsors of these interventions is probably a fact," says Jefferson. "If your review is made up of studies which are biased and in some cases are ghost written or the studies are cherry picked and you don't take that into account in your review, then its garbage in and garbage out – its just that the 'garbage out' is systematically synthesised with a nice little Cochrane logo on it".
Furthermore, Gøtzsche says that Cochrane's policy regarding the conflicts of interest of the authors of reviews is inadequate. "I proposed a year ago that there should be no authors of Cochrane reviews that have financial conflicts of interests with companies related to the products considered in the reviews," says Gøtzsche "But Cochrane did nothing about it".
Currently, Cochrane allows up to half of the authors on a review to have conflicts of interest, a policy that is widely criticized by insiders, and largely unknown to the public.
So why hasn't Cochrane done anything about it? "Cochrane has become too sensitive to criticism of the pharmaceutical industry", says one board member. Insiders say a 'possible concern' might be that Cochrane fears that Gøtzsche's criticism of the HPV vaccines review would negatively impact its sponsorship from the Bill & Melinda Gates Foundation.
Scientific censorship
Cochrane has been accused of 'scientific censorship' and is now in 'damage control' to contain the PR nightmare. Publicly, Cochrane has always maintained it encourages debate about scientific issues, including controversial ones. "Cochrane values constructive criticism of its work and publicly recognises this through the Bill Silverman Prize … with a view to helping to improve its work, and thus achieve its aim of helping people make well-informed decisions about health care", states Cochrane.
However, the reality is very different. "They don't believe in democratic plural science", said one outgoing board member. "Good governance of science always requires open debates. The prestige of a scientific institution has to do with its ability to manage critical debates, not censor them".
"Science needs to be challenged, it should not be politically correct, it is not consensus seeking," says Gøtzsche. "You cannot call a public challenge to science 'controversial', it's a pejorative term. It's simply what our job as scientists requires of us".
Extracts:
The statement is apparently authored by the Cochrane Governing Board, but as I am one of the 7 Board members and had never heard about the statement before Burton read it aloud, the authorship is false.
The statement is about "the behaviour of one individual." It is clear, from a flurry of articles in the last few days about the moral downfall of Cochrane caused by its current leadership, e.g. in BMJ Evidence-Based Medicine, Science, Nature, and BMJ, that this individual is me.
At a meeting on 13 September, the Board expelled me from the Board for no legitimate reason, as far as I can see, in a process that can best be described as a show trial where the verdict was prefabricated and the process was flawed. I am still a member of the Governing Board because I can appeal the Board's decision till 20 September.
The Cochrane statement is strongly defamatory for me and also strongly misleading, which serves to underline that Cochrane is in free moral fall under its current leadership. In Cochrane, we are proud that we base our decisions on the best available evidence, but this was neither the case at the Board meeting on 13 September, nor in the statement, which misrepresents the evidence. I shall explain this now, quoting from the "Statement from the Cochrane Governing Board."
(I have informed the Board, the Editor in Chief and Cochrane's CEO several times that so-called guest (or honorary) authorship is scientific misconduct. No one has replied. I also asked: Who wrote the first draft of this statement? Who subsequently read it and approved it? Are there other people than me who are false authors of the statement? Further, I requested that the Board should immediately append its statement with an apology, explaining what happened, who wrote the draft, and which persons are authors of the statement, and I encouraged the Board to consider apologizing for the many untrue statements it made about "an individual", me, and about the four members who resigned. None of this happened.)
See my comments on this statement just above. The Cochrane statement is strongly defamatory for me and also strongly misleading. It was also misleading in its description of the letter from 15 September by the four Board members who resigned in protest over Gøtzsche's expulsion (see above). It stated:
"Last Thursday, the Board took a decision which divided the Board. Subsequently, four Board members chose to resign and have actively disseminated an incomplete and misleading account of events."
After several people had protested that there is nothing misleading in the letter from the four resigned Board members, the statement was changed on 19 September into:
"Last Thursday, the Board took a decision which divided the Board. Subsequently, four Board members chose to resign. At the same time, others contributed to a public and media campaign of misinformation."
It is now no longer possible for anyone to see the original, misleading statement, and the Board only writes: "Edited (without prejudice)," which is not informative, and there was no apology. The arrogance in the Cochrane leadership is unbelievable.
Extracts from rapid responses to Hawkes' article:
Shyan Goh: Archibald Leman Cochrane … I doubt he would have expected that the organisation bearing his name (founded in 1993 after his death) would reach all corners of the medical world with prestige, respect and reverence. Similarly I do not think that he would also have expected, within a single generation, the massive catastrophic breakdown of trust and transparency within the same organisation in circumstances likened by some to be a "civil war" … Unresolved serious issues involving potential conflict of interests, personality clashes and backroom maneuvering to expel dissenting or inconvenient members of the governing board should not be allowed to persist in its state. Have egos and vested personal/commercial interests corrupted the ethos of the organisation?
Dick Bijl: We believe Cochrane is a key source of scientific evidence on diagnostic and therapeutic medical issues. The very recent expulsion of Peter Gøtzsche from the Cochrane Board and subsequent retirement of four Board members have great impact on the existence of this organisation … we believe this crisis is a good opportunity to fix a big problem raised by Peter Gøtzsche and others about Cochrane's conflict of interest policy. Currently, Cochrane allows some authors of its reviews to have conflicts of interest with drug companies, a policy that is widely criticized by insiders, and largely unknown to the public. It is well known that researchers with conflicts of interest judge more positively about drug therapies than researchers without such ties.
Gøtzsche said that Cochrane's policy regarding conflicts of interest of authors of reviews was inadequate. But Cochrane did not solve this problem. The International Society of Drug Bulletins (ISDB) has criticized this policy already in 2013. The International Society of Drug Bulletins (ISDB) is a worldwide network of bulletins and journals on drugs and therapeutics that are financially and intellectually independent of the pharmaceutical industry … In 2016 ISDB adopted a policy that will be totally implemented in 2019, in which members are not allowed to have conflicts of interest with the healthcare industry. Those who have not fulfilled the criteria will be removed from the full membership list.
Cochrane is damaging the trust and credibility doctors, pharmacists, scientists and patients have put in them. Cochrane's credibility and trust are largely at stake if they do not adequately deal with this issue immediately.
ISDB therefore supports Gøtzsche's claim that a recovery from this dire situation would call for the dissolution of the present board, new elections and a broad-based participatory debate about the future strategy and governance of the organization.
Hazel Thornton: Business takeover. When a new executive moves to establish a business takeover, dropping the word `Collaboration` from its communications, and steadily changing the Collaboration`s founding ethos which is based on collaboration and engages voluntary, enthusiastic contributions, they are likely to find that the support and membership will drop away rapidly. They are then likely to find that their new business model becomes inoperable and unpopular. The art of improving `Medicine` does not take kindly to top-down management; productive, democratic teamwork cannot thrive under autocratic executive direction. Altruism does not sit well with a business model; trust once lost is difficult to regain.
Change of name and change of ethos are a recipe for failure. (I speak from experience.)
It would seem to me that a full-on wider challenge to change the executive needs to be undertaken, otherwise the Cochrane Collaboration as originally defined (as a Charity) will quickly lose its identity, credibility and be unable to undertake its unique, vital role.
Extracts:
As it grew Cochrane also recruited managers to run the organization and these managers as with almost all managers in the health services or universities began to focus on the brand and policies and protocols with the same tin ear for the nature of the enterprise being managed whether health care or research.
That the Former Cochrane Collaboration – ? now Cochrane Dictatorship – are almost certainly wrong on the occasion of the breach – an apparent Cochrane Review that gave HPV vaccines a clean bill of health.  The review was wrong technically in that it breached Cochrane procedures.
Extract: "But he [Gøtzsche] calls for a ban on financial conflicts of interest among Cochrane reviewers. The BMJ supports this call. It would mean fewer but better systematic reviews."
Extracts from rapid responses to Godlee's article:
Jeffrey K Aronson: There is a crisis in Cochrane, and it is to be hoped that it will not bring that institution down too. The Board of Cochrane must act quickly, to show that they are not out of touch. They have two choices: either to publicly acknowledge the validity of scientific debate, swallow their pride, apologise to Peter Gøtzsche and his colleagues, and reinstate him; or to resign en masse and allow a new board to take things forward. Speedy action is vital for the survival of the reputation of what used to be called, and should still be called, the Collaboration.
Alastair Matheson: Company trial reports, regulatory submissions and patient-level data are a better basis for review than journal articles, and a klaxon should be sounded if these are withheld by manufacturers. If Cochrane were to fail in its rigor, then its large, cash-generating paywall library of reviews would be in danger of becoming exploited as a de facto drug marketing channel.
It is surely inadvisable, for instance, for Cochrane to allow academics with conflicts of interest to author its reviews.
Everybody wishes Cochrane well. The organization needs to reaffirm itself as a scientific, not a corporate endeavour. I can't comment on the nitty-gritty of the dispute with Peter Gotzsche, but would like to see a solution in which he is reinstated.
Donald Nicolson: I watched from afar as the events unfolded online and off last weekend at the Cochrane Colloquium. I had a keen interest as having worked on several Cochrane Reviews, but more so as a Conference Scholar who examined the dynamics and processes around the conflicts of interest debate at the 2003 Cochrane Colloquium in Barcelona.
I was not surprised that conflicts of interest remain unresolved. Cochrane were slow in addressing the conflicts issue – it took them until 2003 when many other areas of research had addressed this sometime before. And their actions since the debate did not unequivocally resolve the issue, although it did remove funding from the pharmaceutical industry.
25 September. Tweet from the Nordic Cochrane Centre: Our criticism of the @Cochranecollab HPV vaccines review is appropriate and has been strengthened. Many patients and harms were missing and Cochrane needs to address the primary author's COIs, which its policy does not allow @DavidTovey @KarlaWeiser
To be updated.
---
The International Institute for Psychiatric Drug Withdrawal (www.iipdw.com)
---

The institute, located in Göteborg, was registered as a charity on 1 Sept 2017.
The International Institute for Psychiatric Drug Withdrawal (IIPDW) was created to respond to a glaring need in mental health: to develop ways for helping people withdraw from psychiatric drugs.
Mental health has failed to provide support to people who want to reduce or withdraw from their psychiatric drugs. Often, people are simply told it is a bad idea, and thus are left to try to reduce or withdraw without the support they need.
Indeed, although psychiatric drugs have been prescribed for over 100 years, there is little research that has been conducted on how to withdraw from these drugs. Most of the withdrawal studies that have been conducted have involved abrupt drug withdrawal, and even in studies where the drugs were more gradually withdrawn, there was no effort to identify the needed supports.
The mission of our institute is to bring together practice-based knowledge and research data to fill in this gap. Our goal is to gather such knowledge and disseminate it to patients, family members, professional helpers, professional organizations, and throughout society.
A moral governance crisis: the growing lack of democratic collaboration and scientific pluralism in Cochrane
---
Help for psychiatric drug withdrawal/ Hjælp til udtrapning af psykofarmaka
---

Here you can find advice and guidance about how to withdraw from psychiatric drugs and a list of therapists who may help you.
Her kan du finde råd og vejledning om, hvordan man trapper ud af psykofarmaka og en liste over behandlere, der gerne vil hjælpe dig.
Research seminar about depression
pills

---
Bethesda, Rømersgade 17, København (Israels Plads)
Thursday, 14 June from 1 to 4.30 p.m.
Documentary Films

---

Diagnosing Psychiatry
The documentary, "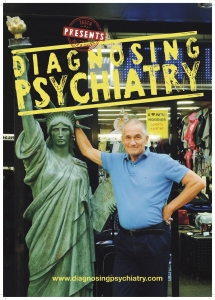 Diagnosing Psychiatry," sheds light on the scientific career and efforts of Professor Peter C. Gøtzsche in changing the field of psychiatry. It portrays the uphill battle Peter experiences when he, supported by the patients, advocates for a more humane psychiatric practice, with very little use of psychiatric drugs, no forced treatment, and a main focus on psychotherapy.
The film is produced and directed by Anahi Testa Pedersen, an independent filmmaker, who has been working on the project for over four years. It focuses not only on Peter's work but also on Pedersen's own reflections and experiences as a mental health patient.
The Happy Pill
Silje Marie Strandberg was seriously mentally ill. She had a heavy schizoaffective and dissociative disorder diagnose. She heard voices, hallucinated, cut herself, had an eating disorder and repeatedly tried to kill herself. She was so sick that no one thought she could ever recover. But after 10 years in mental wards, 10 years of compulsion, isolation, electrolysis and heavy medication, she finally recovered and is now completely healthy.
The difference wa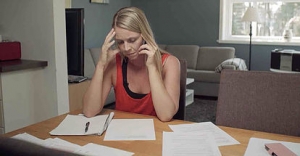 s her psychiatric nurse, Lone. Lone went further in terms of proximity and self-interest. It's almost like a miracle. This story is unique. A story of hope. But it's also the story of a young girl with little self-confidence that lost 10 years of her life. Where did it go wrong? Did she have to go through 10 years of torture in mental wards? These are the answers Silje Marie is looking for in this documentary.